I have been researching into Hodgkinsons, a drapers shop on Bridge Street as this combines my interests of social history, textile and shopping. I have discovered a real life rags to riches story in the life of its founder, William Hodgkinson. My display on the Cabinet of Curiosites Gallery and tells this story through a selection of curious objects from the Museum and my own textile artwork.
  Timeline
William Hodgkinson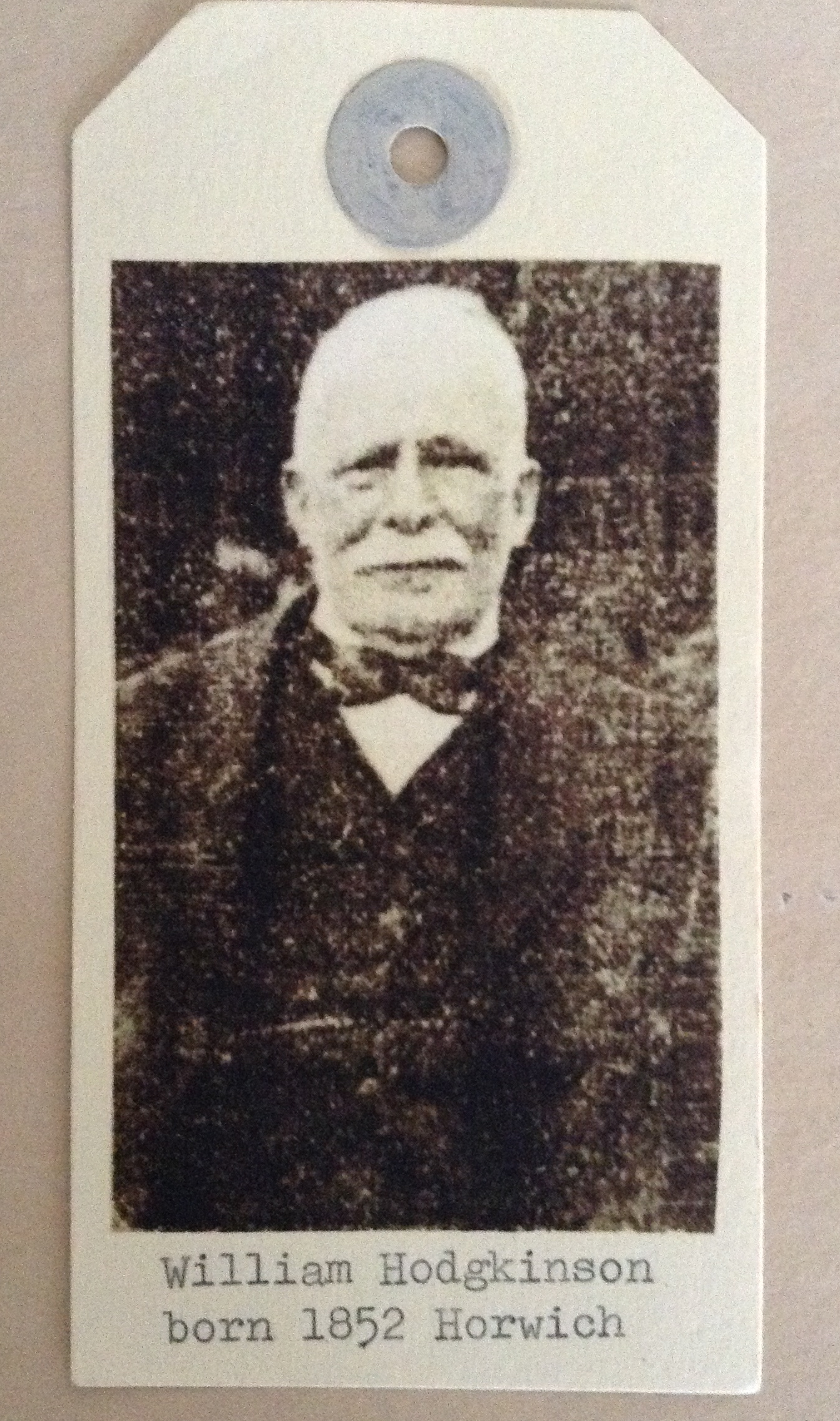 1852   William was born near Chorley, Lancashire to William and Caroline Hodgkinson. His father was 36 and a Calico Printer.
1858   William's father died aged 42. After his father's death William's elder sister Jemima supported her mother and the two remaining children from her wages as a cotton weaver.
1862   William left school at the age of ten first as an office boy then for two years in a drapers shop. 
1867   William's mother died and William moved in with his employer.
1868   William moved to Warrington as took up employment as an apprentice draper with Mr. Alfred Lamplugh. 
1871   William was a Draper's Assistant living with the Lamplughs in Buttermarket Street along with four other apprentices.
1875   William opened his own drapers shop at 46 Bridge Street.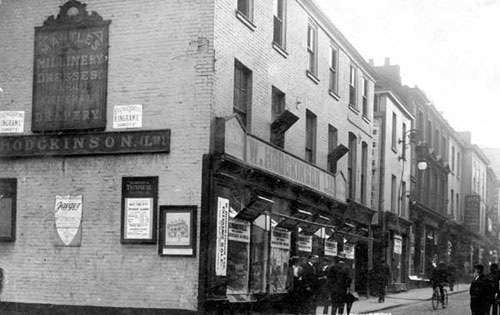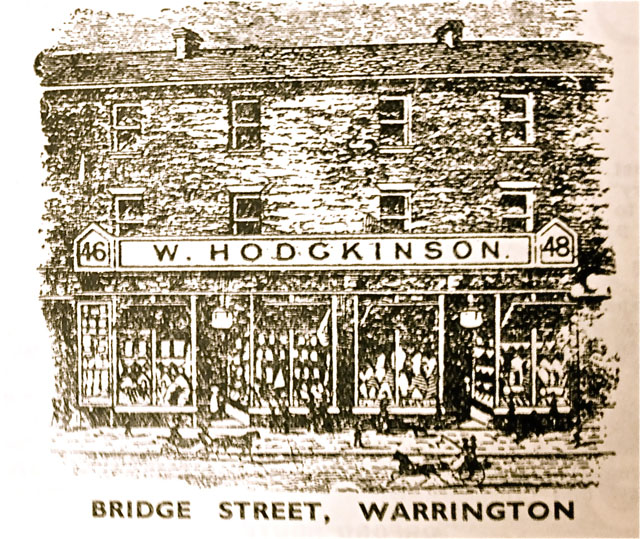 1875   William married Catherine Ann Alker from Chorley. They were both aged 23 and set up house at 4 Eustace Street Warrington.
1877   A daughter, Alice Livesey was born.
1878   Caroline Eveline, their second daughter was born.
1879   A son William Alker was born on June 7th 1879 but Catherine died in childbirth.
1880   William married again, this time to Annie Archer at St. Johns Church in Preston. William was 28 and Annie was 33 and had previously trained as a milliner in Liverpool.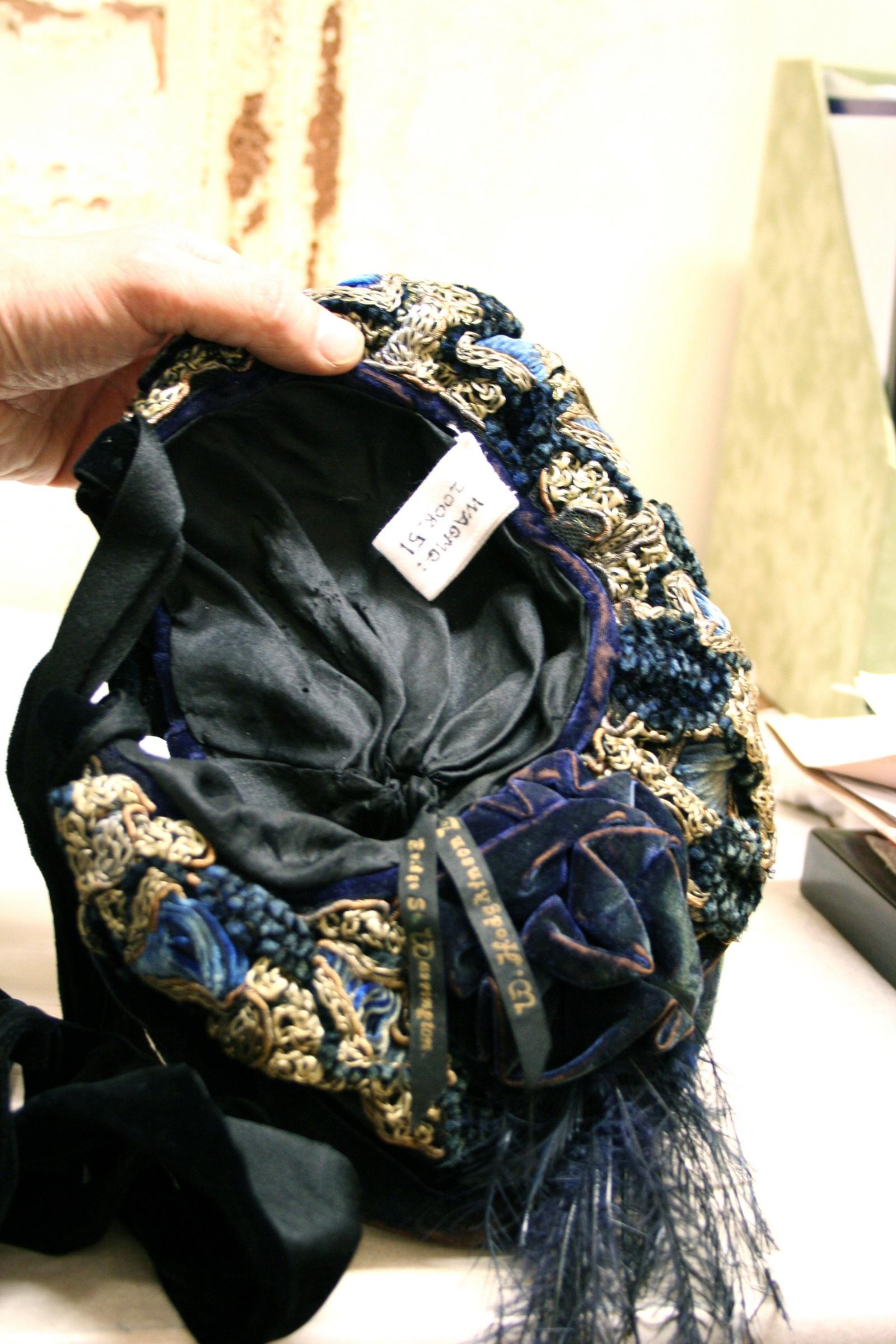 1881   William and Annie's son, Archer, was born and the family now lived at 27 Stanley Street, Warrington, which was a bigger house in a more prestigious area. The family also employed a live-in servant.
1884   Hodgkinsons  was fined £3 for infringement of the Factory Acts for allowing young women milliners to work after four o'clock on a Saturday.
1885   Hodgkinson's Ltd expanded into larger purpose-built premises higher up Bridge Street as well as keeping the original shop.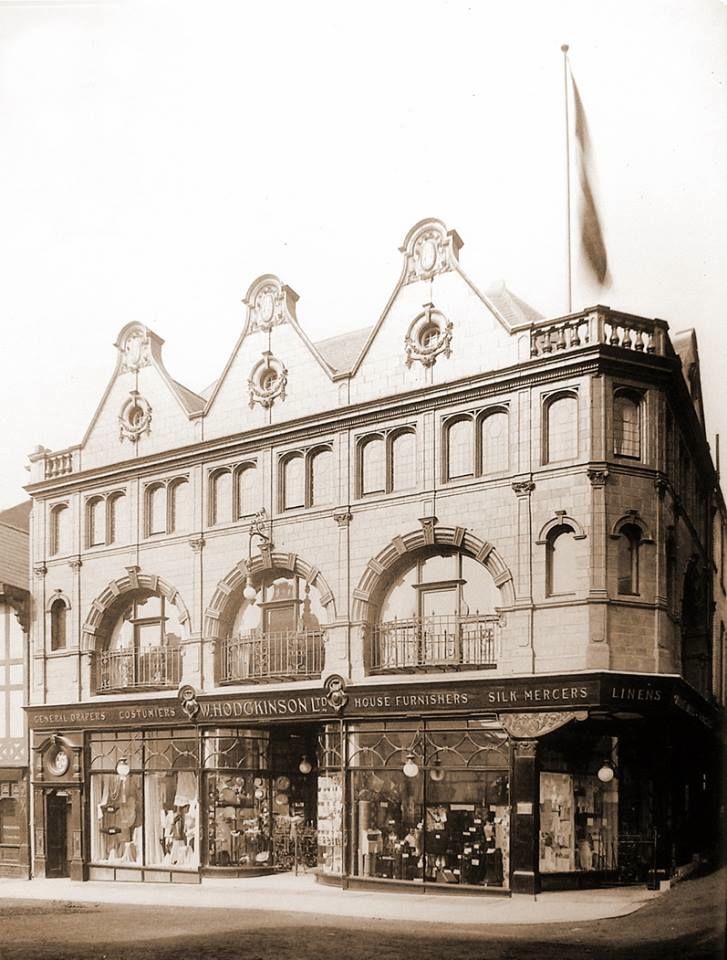 1891   William was listed in the census as a Costumier Silk Mercer, living at Eagle and Child Passage with a cook and a housemaid.
1893   William became a freemason and was initiated into Gilbert Greenall Lodge No. 1259.
1897   William's eldest child Alice Livesey died aged 20.
1901   William's family lived at Ash Villa Penketh.  Their son William Alker was serving in the Boer War with the Imperial Yeomanry in South Africa at this time.
1904   William became Worshipful Master of Gilbert Greenall Lodge No. 1259.
1908   William founded St. Elphin Lodge No. 3287.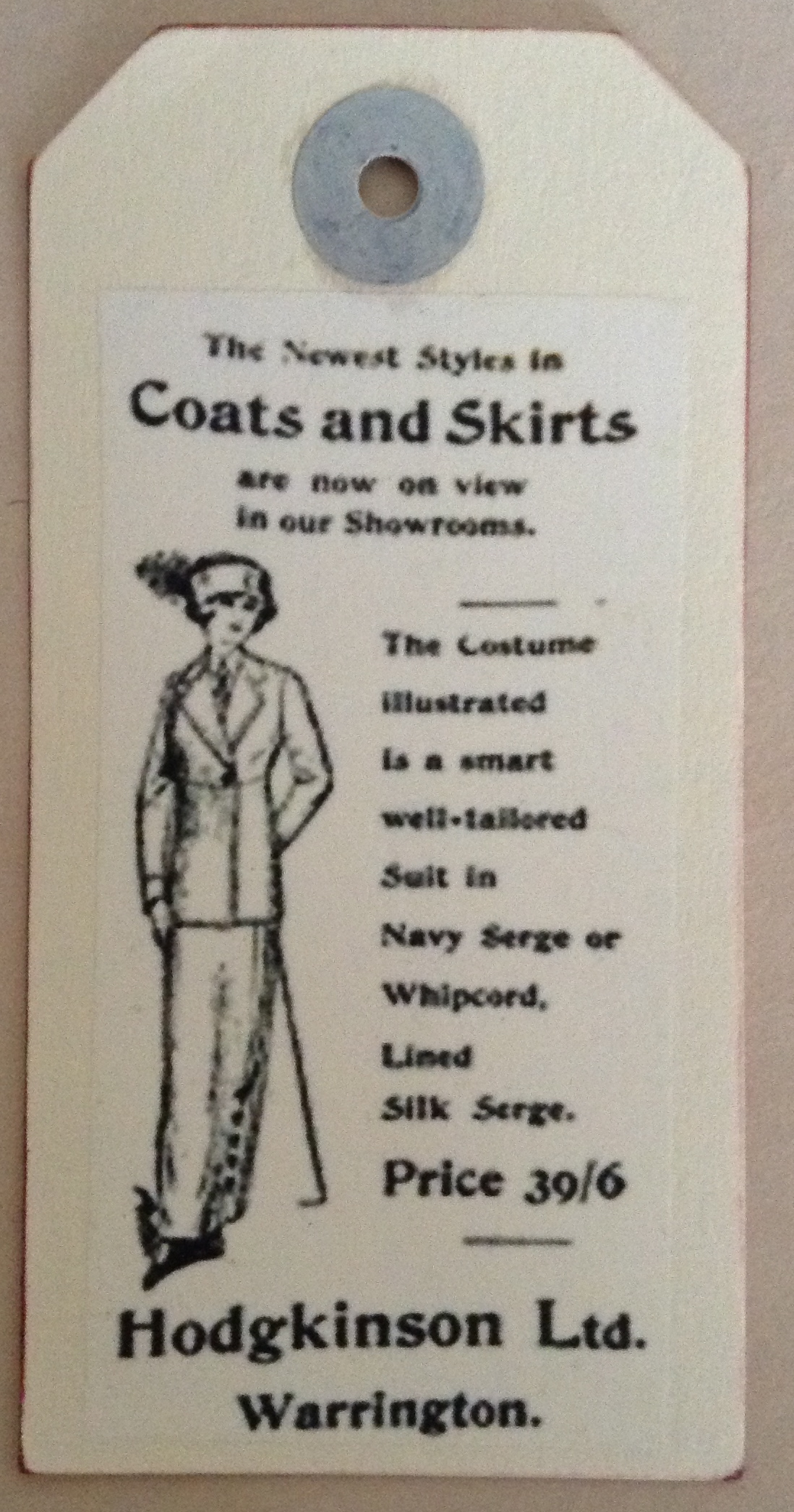 1911   William and his family were now living at Victoria Road, Grappenhall.
1930   William's wife Annie died at Grappenhall aged 83.
1930   William remarried Catherine Davis and moved to Blackpool.
1934   William died at his residence in Blackpool, His funeral took place in Warrington and he was buried at Warrington Cemetery.
1935   Between 1934 and 1937 Hodgkinson's took over the adjacent building which had previous been occupied by Carters to form a larger shop.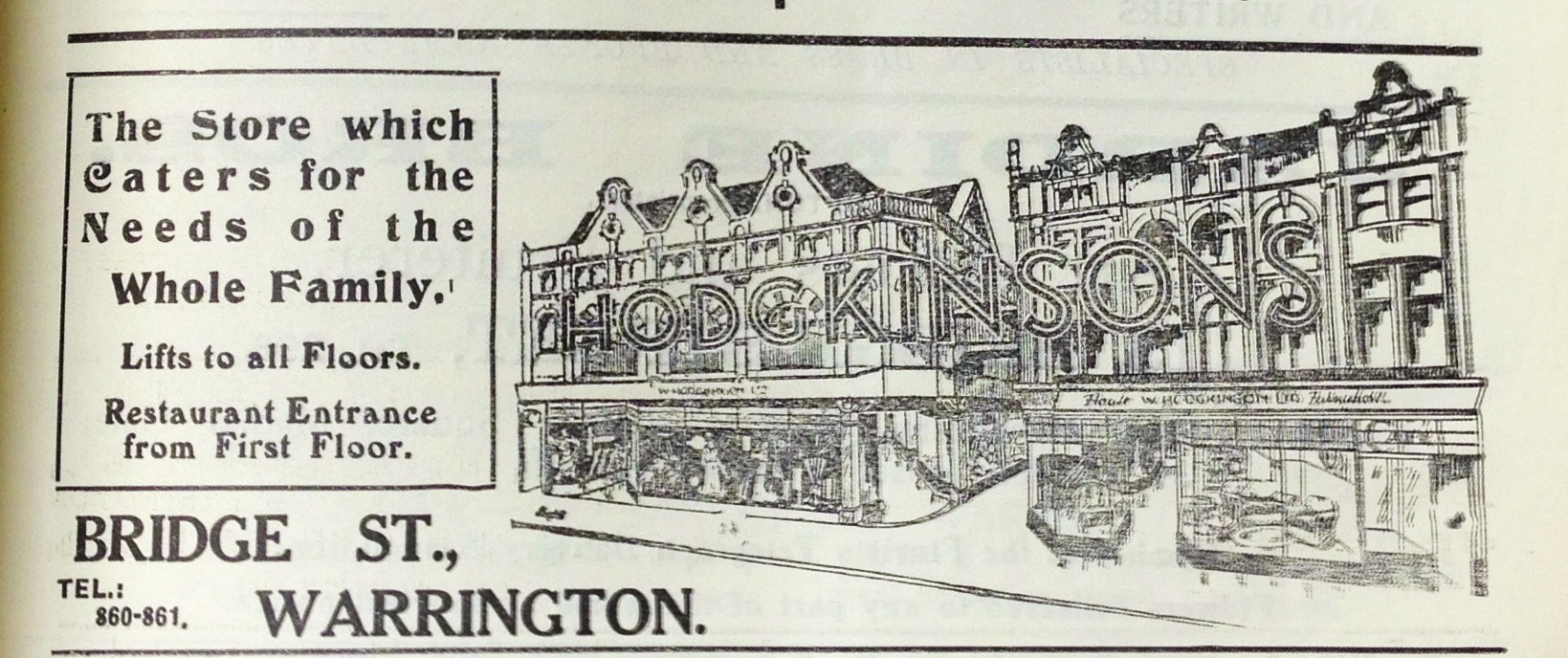 1949   His eldest son William Alker Hodgkinson died aged 70.
1950  His younger son Archer Hodgkinson died aged 69.
1954   Hodgkinsons continued to trade on Bridge Street despite the road being dug up.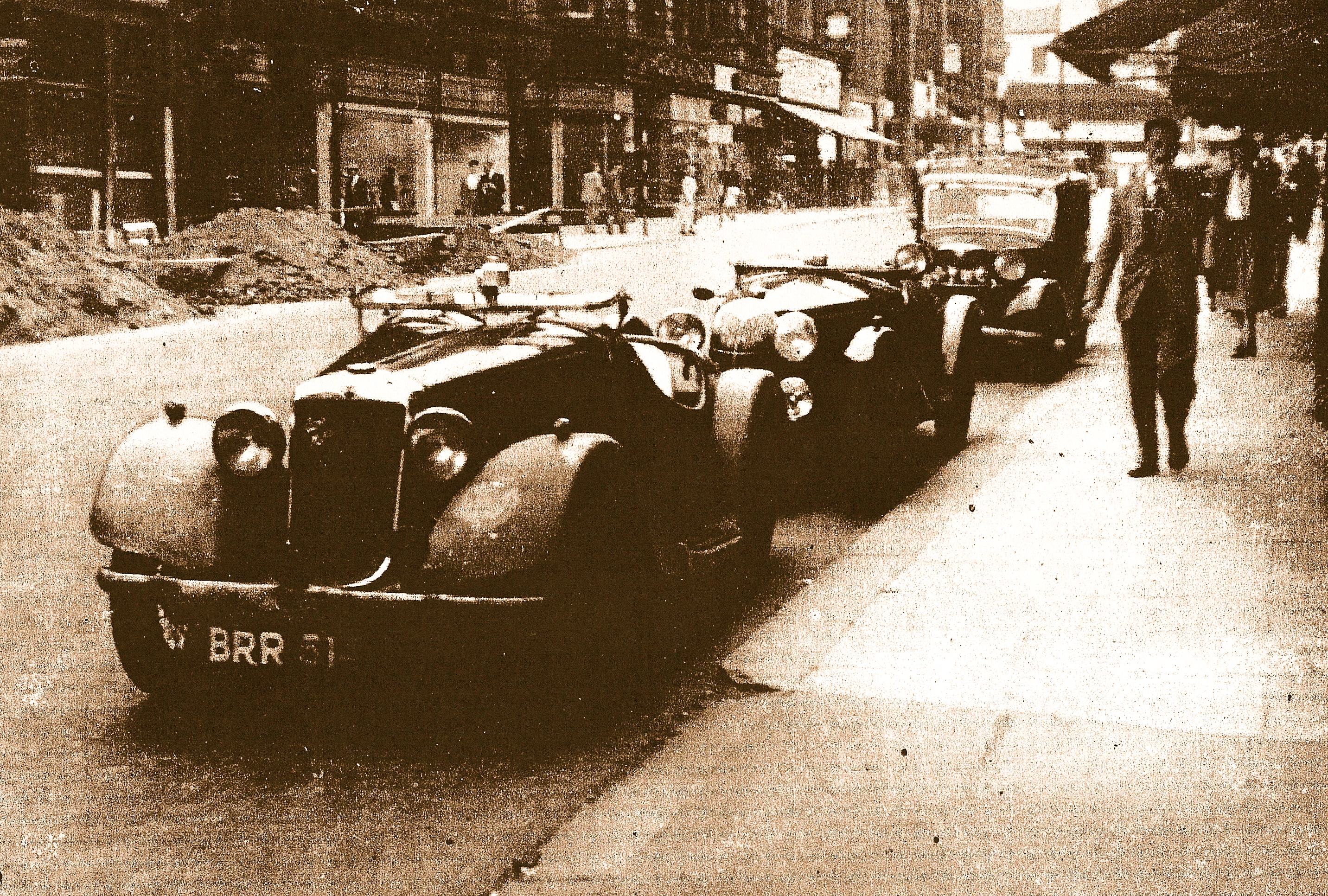 1963   W.Hodgkinson Ltd went into liquidation.
            Extract from the London Gazette on the 8th February 1963.
 Name of Company: W. HODGKINSON LIMITED. Nature of Business: DRAPERS, FURNISHERS,etc. Address of Registered Office: 16-24 Bridge Street, Warrington. Liquidator's Name             and Address: Arthur TinsleyCowham, 84 Bridge Street, Warrington, Lancashire. Date of Appointment: 1st February 1963. By whom Appointed: Members. (654)
2014   Hodgkinson's former premises today on Bridge Street.