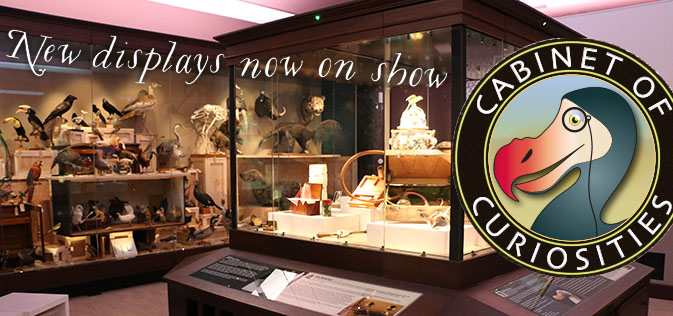 In the past, Museums would invite honorary curators to select artefacts for exhibitions and displays. Warrington Museum & Art Gallery has revived this custom and selected groups of honorary curators to help create projects that show the rich potential of the Museum's collections to tell stories and make people think. On display here is work from a new group of honorary curators: eight fine art students from Priestley College.
Inspired by the Cabinet of Curiosities, they have created new work which gives us a real insight into how artists and young people view our collections.The project represents eight people's voices and shows us their interests, enthusiasms and determination to say something new. It is hoped that this will encourage visitors to think about Warrington, its people and how they are connected to their Museum.
To view their work, click on the Honorary Curators' name to the left.