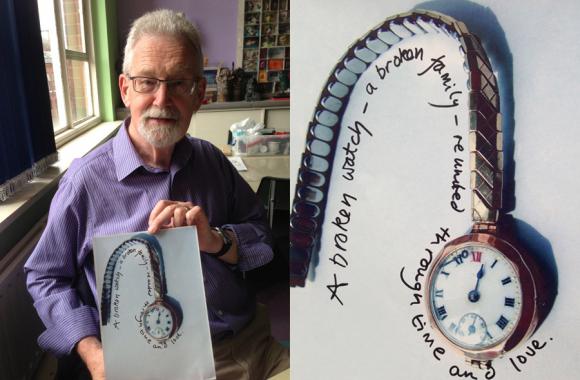 Poems:
Photo of Frank David Millington two years before he died
Room 3 Large ArtGallery
Paradise Lost
Frank as ever is trying to start his motorcycle pushing it down Gorsey Lane but with that ever-present enigmatic smile. It is the mid-1960s, so his uniform is blue jeans and a t-shirt stained with motor oil. The lane outside the family farm long enough and rural enough not to attract the attention of the authorities [if the motorcycle started he then rode down the lane returning with a satisfied expression until the next mechanical problem]. The roar of a BSA Gold Star fills the air with the smell of Castol R. The image is monochrome, but I see it in glorious colour a two and one quarter inch square image.